I imagine many of us can relate to the "You Might be a Supply-A- Holic When..." list posted on the
Supply-A- Holics Blog
, where, the posts are written with those of us who are better off leaving our credit cards suspended in ice at home in the freezer than in our wallets with us at the fabric store, in mind . It's nice to know I'm not alone in my constant battle with my fabric stash and that there is a place where my love of zippers, buttons and snaps is understood and maybe even nurtured. I also love the list of tutorials and how-to's on the blog- a nice way to help us out in the never ending endeavor to use up all those supplies
Supply-A-Holics was created by Amy to celebrate her love of sewing and crafting and to help us rejoice in our individual fabric habits. Lucky for us, she also has an
Etsy Shop
where she sells off her stash of supplies. You can also find the self professed Supply-a-Holic Queen on
Art Fire
.
I am loving these covered buttons and am looking for a reason to buy some to add to my collection of buttons! The best part is that Amy made them herself.
Here they are as little button embryo's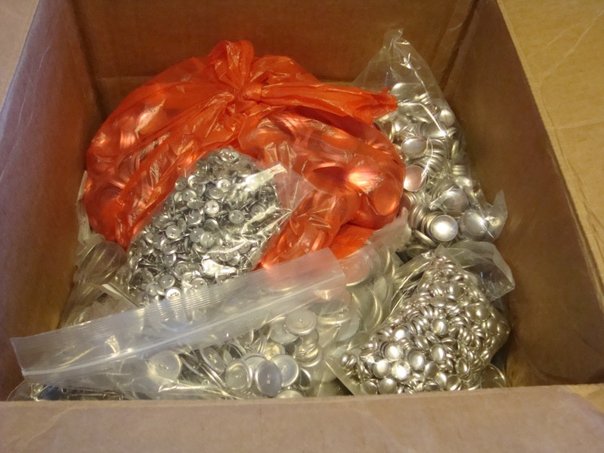 And here they are all grown up, ready to come home to live at your house!
they remind me of sweet little candies!
happy stashing!
R